Jesse Kimball
B. March 19, 1760, Preston, Connecticut
D. November 18, 1857, Gibson County, Indiana
Married Elizabeth Roelsofson in 1794.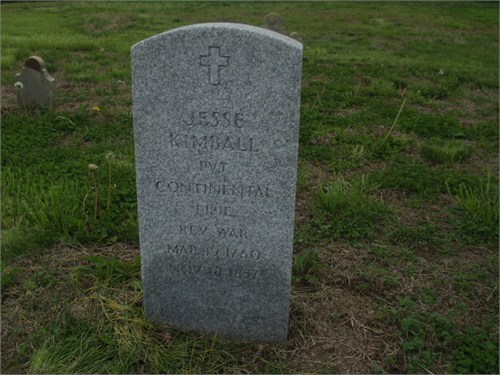 Jesse Kimball served to assist in the American Independence in the capacity of Private in Capt. Chapley's company of New London, CT

His widow's application for a pension was rejected because he had not served 6 months.